Know These Warning Signs During Pregnancy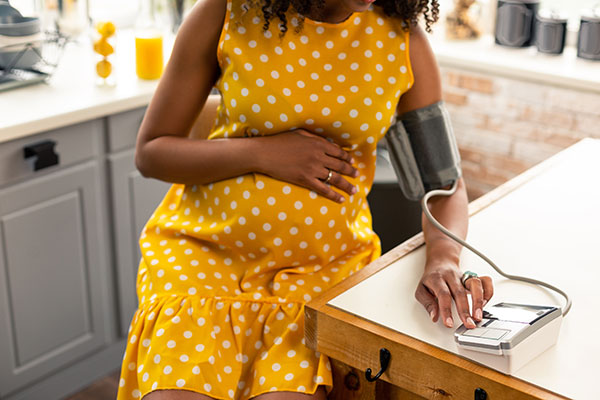 If you are newly pregnant, you can expect some significant changes in your body over the next nine months. If this is your first pregnancy, it may even be difficult to determine what symptoms are normal and what are not.
At North Pointe OB/GYN, we want our patients to have a smooth and healthy experience as an expectant mother. To this end, we welcome patients to call us at the first sign of concern. While it may be nothing to worry about, it can also be an early indicator of a pregnancy complication that we can treat before it produces irreversible consequences.
During pregnancy, here are several warning signs that expectant mothers should be aware of:
Excessive or Rapid Weight Gain
While it is normal to gain weight during pregnancy, excessive weight gain or rapid weight gain can be a sign of complications such as gestational diabetes or preeclampsia.
Abnormal Bleeding or Spotting
Bleeding or spotting during pregnancy can be a sign of complications such as miscarriage or preterm labor.
Severe Morning Sickness
While morning sickness is common during pregnancy, severe or persistent nausea and vomiting can be a sign of a condition called hyperemesis gravidarum, which can lead to dehydration and malnutrition.
Contractions or Cramping
Contractions or cramping before the 37th week of pregnancy may be a sign of preterm labor, which can lead to premature birth and other complications.
High Blood Pressure
High blood pressure during pregnancy can be a sign of preeclampsia, a serious condition that can affect the health of both the mother and the babies.
Decreased Fetal Movement
If you notice a decrease in fetal movement, it is important to contact us immediately, as it can be a sign of fetal distress or other complications.
Swelling
Swelling in the feet, ankles, or hands can be a sign of preeclampsia, particularly if it is accompanied by other symptoms such as high blood pressure or protein in the urine.
If you experience any of these warning signs during your pregnancy, please call North Pointe OB/GYN as soon as possible. We have physicians who are fully equipped to handle these complications and protect the health of both you and your baby.